Draw date: 17th March 2017
We've drawn our fifth $2,000 cash prize winner in our Colorado giveaway promotion! Congratulations to Phil Agius and Elise Plumbley, customers of Outdoor Steel Solutions, in Ballarat, Victoria.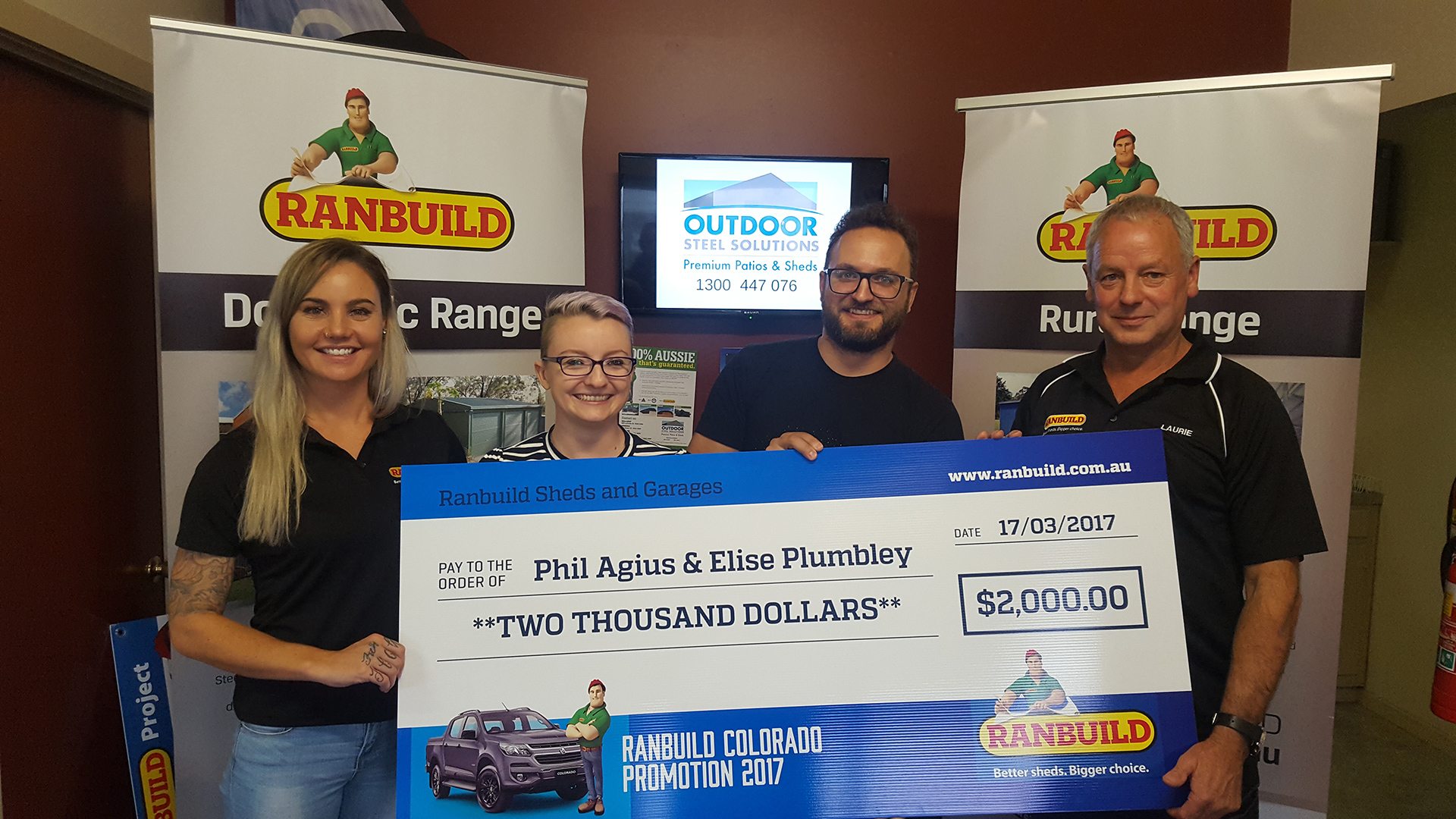 Phil and Elise are looking to use their winnings to put a water tank on their property. They had this to say about working with the Ranbuild team,
"We chose to use Ranbuild for our shed because we felt that we could trust the team to help us make good decisions about what we wanted to build. We've had a fantastic experience with the team – they are very helpful, friendly and get back to us quickly. It's been a pleasure working with Ranbuild so far, and we would absolutely recommend the team to anyone we know"!
We have the final $2,000 draw to giveaway as well as the Holden Colorado Z71, request a quote on your new shed or garage today for your chance to win with Ranbuild.