Draw date: 17th February 2017 
We've drawn our first $2,000 cash prize winner in our Colorado giveaway promotion! Congratulations to Mark Hunt, a customer of Dural Sheds and Garages in Box Hill NSW.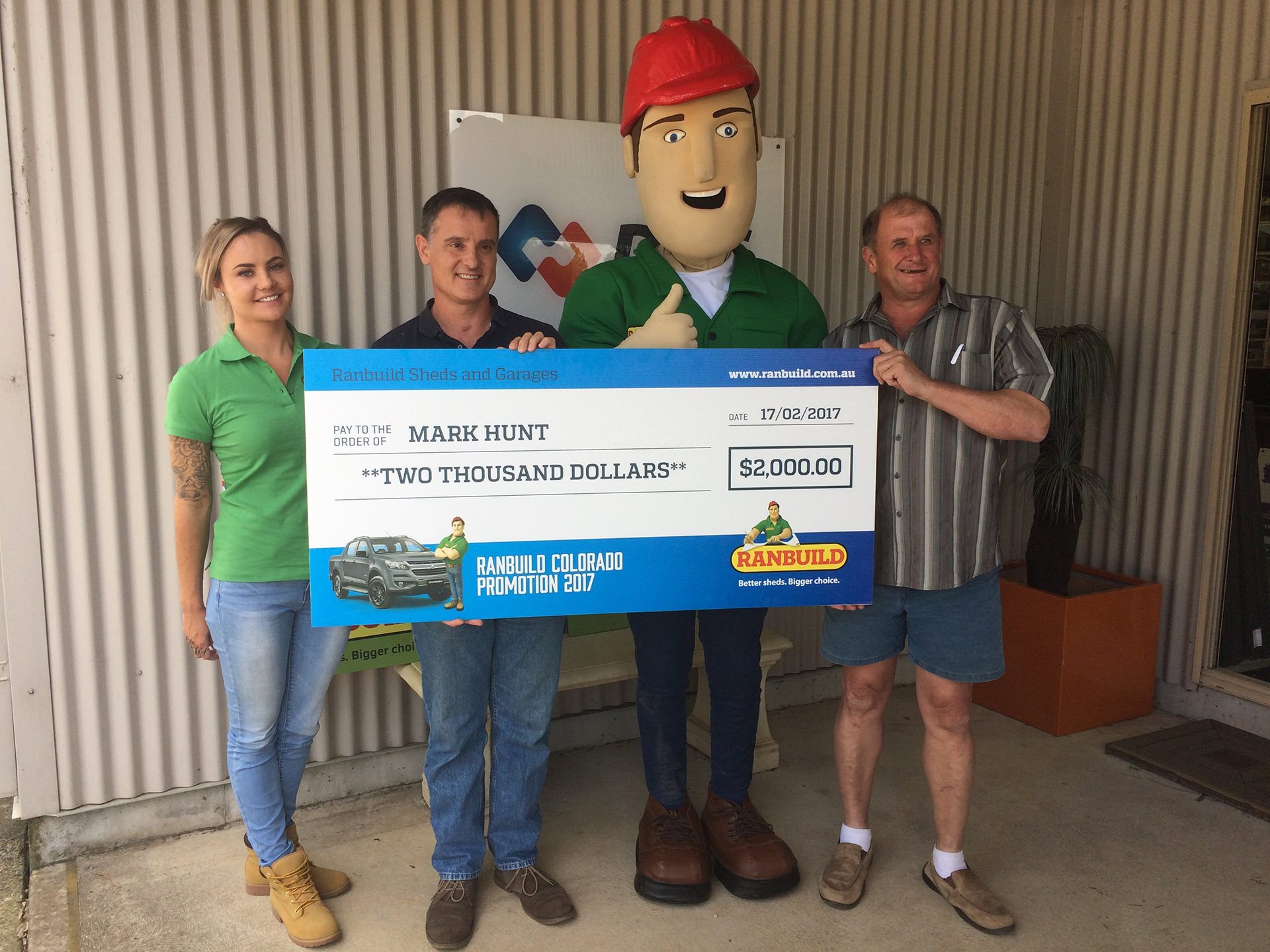 Mark was chuffed about the win and had this to say, "I'm also looking forward to having the shed built, Ranbuild came highly recommended by others.  Choosing a shed is made easier when there are glowing recommendations and a friendly, professional and helpful sales team. Value isn't determined by price alone. Thanks again!"
We have another five $2,000 cash prizes to giveaway as well as the Holden Colorado Z71, request a quote on your new shed or garage today for your chance to win with Ranbuild.